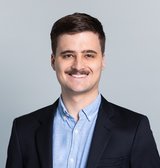 Curriculum Vitae
Since 2022 | Ph.D Candidate in North American History, supervised by Prof. Dr. Anke Ortlepp
2020-2022 | Research Assistant for the Institute of North American History at the University of Cologne
2020-2022 | Graduate Studies in North American Studies at the University of Cologne (M.A.)
2018-2020 | Teaching Assistant in the tutorial "English: Focus on Speaking" at the University of Cologne
2016-2020 | Undergraduate Studies in English and Philosophy at the University of Cologne (B.A.)
Presentations and Publications
"The Anti-Urban Style of American Politics," Barnes Conference, March 19, 2022, Temple University, USA.
"Reconsidering Anti-Urbanism." JHI Blog, 20 December, 2021.
"'A burnt child fears the fire': Ku Klux Violence against African American Children in the Reconstruction Era." HCA graduate blog, 21 July, 2021.
"Instrumentalized Sexualities: The Angels of Chinatown Fighting Sexual Slavery." Interdisciplinary Graduate Workshop "Sexuality in History," 16 March, 2021, University of Cologne, Germany.
Research Interests
History of Sexuality
Urban history
The Reconstruction Era
Cold War history