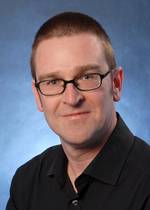 PD Dr. Olaf Stieglitz
Institute for North American History
Department of History
University of Cologne
Albertus-Magnus-Platz
50923 Cologne
Germany
Phone: +49 221-470 2197
Fax: +49 221-470 4996
E-Mail: olaf.stieglitz(at)gmail.com
Philosophikum, Ground Floor, Office 0.011
Office hour during Spring 2019
Please contact via E-Mail
Courses in Spring 2019
Olal Stieglitz teaches at the Universities of Leipzig and Münster this semester
CV
2013-2018 | Research Fellow and Lecturer at the University of Cologne; head of the research project "Sport & Photography Between the World Wars – A History of the Modern Body as a History of the Political"
2012 | Habilitation at the University of Cologne; venia legendi in Contemporary History
2005 | Feodor-Lynen-Scholarship from the Alexander von Humboldt Foundation; Research and Visiting Professorship at Florida State University in Tallahassee (USA)
2001-2008 | Assistant Professor at the University of Cologne
1998-2001 | Research Fellow at Bremen University
1994-1998 | Research Fellow at Hamburg University; Ph.D. in Modern History
1987-1993 | Studied History, North American History, Philosophy and English Literature at the University of Cologne
Visiting Professorships:
Winter 2009/10 | Muenster University
Summer 2010 – Summer 2011 | Erfurt University
Winter 2012/13 | Free University Berlin
Summer 2014 – Winter 2014/15 | University of Cologne
Winter 2016/2017 | University of Cologne
Summer 2017 | Free University Berlin
Summer 2018 | Erfurt University
Publications
Buchveröffentlichungen
(mit Jürgen Martschukat [Hg.]), race&sex. Eine Geschichte der Neuzeit; Berlin: Neofelis Verlag 2016
Undercover. Die Kultur der Denunziation in den USA. Frankfurt a.M./New York: Campus 2013. (in German, translation: Undercover. The Culture of Informing in the USA)
(edited with Netzwerk Körper), What Can a Body Do? Praktiken und Figurationen des Körpers in den Kulturwissenschaften. Frankfurt a.M./New York: Campus 2012. (Transl.: What Can a Body Do? Practices and Figurations of the Body in Cultural Studies)
Tiere im Film. Eine Menschheitsgeschichte der Moderne. (mit Maren Möhring u. Massimo Perinelli [Hg.]), Köln, Weimar, Wien: Böhlau 2009.
Geschichte der Männlichkeiten. (mit Jürgen Martschukat), Frankfurt a.M./New York: Campus 2008.
Väter, Soldaten, Liebhaber: Männer und Männlichkeiten in der nordamerikanischen Geschichte. Ein Reader. (mit Jürgen Martschukat [Hg.]), Bielefeld: transcript 2007.
"100 Percent American Boys": Disziplinierungsdiskurse und Ideologie im Civilian Conservation Corps, 1933-1942. Stuttgart: Franz Steiner Verlag 1999.
Internet Seiten
Traces of Mind Control from Cold War America – A Project in the Digital Humanities Sharon Ullman (Bryn Mawr College) u. Olaf Stieglitz (Universität zu Köln) Gefördert durch die Deutsche Forschungsgemeinschaft, die Universität Erfurt und Tri-Co Digital Humanities.
URL: http://brynmawrcollections.org/traces/
Neuere Aufsätze (Auswahl)
(mit Jörn Eiben) Depicting Sporting Bodies – Visual Sources in the Writing of Sport History. An Introduction, in: Jörn Eiben & Olaf Stieglitz (Hg.), Visualities – Sports, Bodies, and Visual Sources. Köln 2018 (= Historische Sozialforschung / Historical Social Research, Vol. 42, No. 2), S. 7-24.
Bilder der Rosenbergs. Die Visualisierung von Verrat in den USA im frühen Kalten Krieg, in: André Krischer (Hg.), Verräter. Geschichte eines Deutungsmusters. Wien, Köln, Weimar: Böhlau-Verlag 2018, S. 315-330.
Der Reiz der Bilder. Sportgeschichte als visuelle Körpergeschichte, in: Matthias Marschik, Agnes Meisinger, Rudolf Müllner, Johann Skocek u. Georg Spitaler (Hg.), Images des Sports in Österreich. Innensichten und Außenwahrnehmungen. Wien: Vienna University Press 2018, S. 21-32.
"A man of your years shouldn't expect to be able to do those things" – Älter werden in Bernarr Macfaddens Physical Culture-Welt, in: Stefan Scholl (Hg.), Körperführung: Historische Perspektiven auf das Verhältnis von Biopolitik und Sport. Frankfurt a.M./New York: Campus 2018, S. 99-130
"The American crawl" : Praktiken von Geschlecht und Moderne in US-amerikanischen Schwimmbecken, 1900-1940. In: Gender: Zeitschrift für Geschlecht, Kultur und Gesellschaft, 10 (2018), 1, S. 63-80
"A particularly desirable exercise for girls and women": Swimming and Modern Female Bodies in the United States, 1900s-1930s, in: Angles – French Perspectives on the Anglophone World. No. 5, Special Issue: The Cultures and Politics of Leisure. Online November 2017, URL: http://angles.saesfrance.org/index.php?id=1201
»Forever Young. Der Mythos JFK, 1961/63-2017«, in: John F. Kennedy. Eine Ausstellung der Universitäts- und Stadtbibliothek Köln in Kooperation mit Museum The Kennedys. Kleine Schriften der Universitäts- und Stadtbibliothek (Bd. 43), Köln 2017, S. 62-68.
»Die Komödie als Bewegungsstudie. Spielfilme und ihr Platz in der visuellen Welt des Sports in den 1920er Jahren«, in: Jürgen Danyel, Gerhard Paul u. Annette Vowinckel (Hgg.), Arbeit am Bild. Visual History als Praxis. Göttingen: Wallstein Verlag 2017, S. 217-235.
»Horses, Cameras, and a Multitude of Gazes: Visualizing Animal Athletes, 1890s–1930s«, in: Dominik Ohrem (ed.), American Beasts. Perspectives on Animals, Animality and U.S. Culture, 1776-1920. Berlin: Neofelis Verlag 2016, pp. 101-122.
»Will you be a lousy scab or will you be a man: Gendercodierungen des Streikbrechers in der Kultur der US-Gewerkschaftsbewegung«, in: Peter C. Pohl u. Hania Siebenpfeiffer (Hg.), Diversity Trouble: Vielfalt, Gender, Gegenwartskultur. Berlin: Kulturverlag Kadmos 2016, S. 105-120.
Complete list of publications | January 2019
Test Licence
Bachelor Geschichte
Master Geschichte
Master American Studies
Regionalwissenschaften Lateinamerika
Areas of Interest
US Social & Cultural History
Gender History & History of the Body
Sports History as Cultural History
Loyalty & Surveillance in US History
Visual History